Great match for a wide range of outfits
This fall-winter fur felt cap sets your fashion on a distinctive note and adds a cultured grace to your persona.
Fall-Winter hats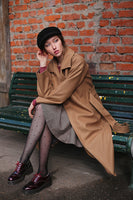 TIMELESS BEAUTY EXUDES AN AURA OF BLISS AROUND YOU
Fascinators dignified your presence on an affirmative note and emanates a sense of exquisiteness and daintiness. It instills the ambience around you with a sense of classiness and refinement. Leave your mark wherever you go. The world is yours!
Fascinators
STYLISH SUN PROTECT
Sun hats complement your style as well as protect your face and eyes from the harmful ultraviolet rays of the Sun. The sun hats are recommended as effective UV rays protectants only for covered areas of your skin.
Sunny hats